In this article, the authors examine the impact of predation on coral by parrotfish on the bacterial communities within the coral reefs where they feed.
In Review: preprint service on Animal Microbiome
Animal Microbiome, in partnership with Research Square, is now offering In Review a preprint service. Authors choosing this free optional service will be able to:
Share their work with fellow researchers to read, comment on, and cite even before publication
Showcase their work to funders and others with a citable DOI while it is still under review
Track their manuscript - including seeing when reviewers are invited, and when reports are received
See what the Animal Microbiome In Review platform looks like
Animal Microbiome Is now a PCI Animal Science Friendly Journal

Animal Microbiome is happy to announce their new partnership as a PCI Animal Science friendly journal. While the journal retains the right to further review manuscripts, they are happy to consider the existing reviews when papers are submitted from PCI Animal Science.
Call for Papers: Microbiome in Wild Animals: In captivity and the field
Animal Microbiome is calling for papers that examine the microbiomes of captive or wild non-domesticated animals with a view to understanding the microbiome and its role in conservation, biodiversity, and animal physiology to be a part of this special collection.
Read More
Open article collections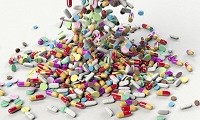 A cross-journal series examining at the spread of antimicrobial resistance genes in the environment.
A cross-journal series looking at the mechanistic adaptation of any species which thrive in extreme environments.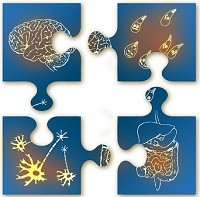 This cross-journal collection brings together both human and animal studies covering all aspects of the microbiota-gut-brain axis' role in health and disease, as well as its therapeutic potential.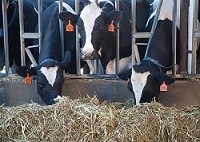 Animal Microbiome invites submissions focused on progress in engineering optimal livestock microbiomes so that feed conversion is maximised.
Aims and scope
Animal Microbiome is a community-focused journal welcoming all animal microbiome studies relating to domestic and non-domestic animals. Animal Microbiome is a sister journal to Microbiome.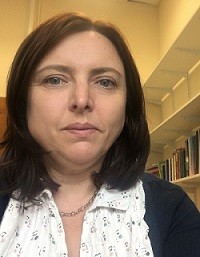 Sharon Huws is a Reader in Animal Science at the School of Biological Sciences and the Institute of Global Food Security, Queens University, Belfast. Her research is focused on understanding microbiomes, especially in the context of understanding the role that the rumen microbiome plays in ruminant food security. She is also interested in understanding the evolutionary drivers of antimicrobial resistance and exploiting microbiomes for industrial purposes. Sharon is also a senior editor for the Microbiome. She also chairs the Rumen Microbial Genomics Network, which underpins the activities of the Global Research Alliance.
Dr Sharon Huws received her PhD from the University of Manchester, and subsequently went on to work as a post-doctoral scientist in the Universities of Bath and Aberystwyth. In 2010 she was promoted to Senior Principal investigator and later in 2012 was appointed as a lecturer, followed by progression to senior lecturer in 2015 at Aberystwyth University. She took up her new role in Queens University Belfast in 2017.
Follow Dr. Huws on Twitter.
Follow
Annual Journal Metrics
Speed
74 days to first decision for reviewed manuscripts only
53 days to first decision for all manuscripts
120 days from submission to acceptance
43 days from acceptance to publication

Usage
24,085 downloads
484 Altmetric mentions