Aims and scope
Animal Microbiome is a community-focused journal welcoming all animal microbiome studies relating to domestic and non-domestic animals. Animal Microbiome is a sister journal to Microbiome.
Sharon Huws is a Reader in Animal Science at the School of Biological Sciences and the Institute of Global Food Security, Queens University, Belfast. Her research is focused on understanding microbiomes, especially in the context of understanding the role that the rumen microbiome plays in ruminant food security. She is also interested in understanding the evolutionary drivers of antimicrobial resistance and exploiting microbiomes for industrial purposes. Sharon is also a senior editor for the Microbiome. She also chairs the Rumen Microbial Genomics Network, which underpins the activities of the Global Research Alliance.
Dr Sharon Huws received her PhD from the University of Manchester, and subsequently went on to work as a post-doctoral scientist in the Universities of Bath and Aberystwyth. In 2010 she was promoted to Senior Principal investigator and later in 2012 was appointed as a lecturer, followed by progression to senior lecturer in 2015 at Aberystwyth University. She took up her new role in Queens University Belfast in 2017.
Follow Dr. Huws on Twitter.
Associate Editor Profiles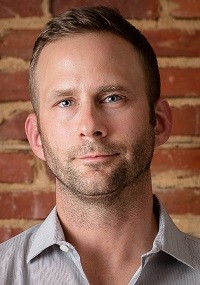 Daniel Beiting is an Assistant Professor of Pathobiology at the School of Veterinary Medicine at the University of Pennsylvania in Philadelphia, PA. His research is focused on understanding how pathogens perturb the microbiome, and how these interactions shape the outcome of infection, inflammation and host welfare. He is particularly interested in 'one-health' approaches to studying these interactions across diverse host species. Toward this end, he develops web-based, interactive data mining tools to explore publicly-available microbiome datasets from human, animal and environmental studies.
He is also the Technical Director of the Center for Host-Microbial Interactions at PennVet, where he helps develop collaborative projects that bridge human and animal microbiome studies. Dr. Beiting received his PhD from the Cornell University at the James A. Baker Institute for Animal Health, and subsequently worked as a post-doctoral fellow at the University of Pennsylvania.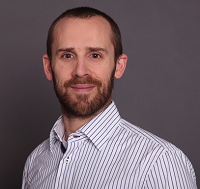 Thomas Clavel is an Academic Professor leading the Functional Microbiome Research Group at the University Hospital of RWTH Aachen in Germany since 2017. Thomas studied Biology and Agricultural Science before carrying out his Master thesis project in 2002 under the supervision of Dr. Joël Doré at the INRA of Jouy-en-Josas in France. He then received his PhD in Gut Microbiology in 2006 from the University of Potsdam after working three years on the conversion of dietary polyphenols by human gut bacteria at the German Institute of Human Nutrition under the supervision of Prof. Michael Blaut. He then moved to the Technical University in Munich and worked there eleven years in the field of microbe-host interactions under the mentoring of Prof. Dirk Haller, first as a postdoctoral fellow (2006-2011), then as a junior group leader (2011-2016) and head of the Core Facility Microbiome/NGS (2015-2017) at the ZIEL Institute for Food and Health. Thomas is interested in investigating gut microbial communities in human and animals (mouse, pig, chicken) using a combination of molecular, culture-based, and gnotobiotic approaches. His major contributions so far include the description of novel cultured diversity in gut microbiomes, integrative bioinformatic analysis of microbiota profiles in animals and all types of microbial ecosystems, and studying the role of intestinal bacteria in disease development, primarily chronic intestinal inflammation, tumorigenesis, and metabolic disorders via regulation of the gut-liver axis.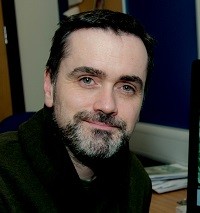 Chris Creevey is Professor for Computational Biology at the School of Biological Sciences and the Institute for Global Food Security at Queen's University Belfast. His research is focussed on the use and development of computational tools for applying evolutionary and ecological concepts to understand the complex interactions of natural microbial communities. Chris received his Ph.D. in 2002 from the National University of Ireland for his work in the area of phylogenetics and comparative genomics. Following this he worked as a postdoctoral researcher in NUI Maynooth Ireland and the European Molecular Biology Laboratory (EMBL) in Heidelberg, Germany. Subsequently he has held a Science Foundation Ireland Stokes Lecturership and a Readership in Rumen Systems Biology in Aberystwyth University in Wales. He took up his current role in 2018.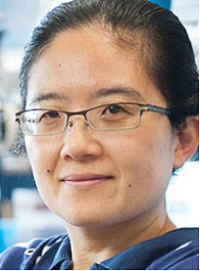 Leluo Guan is currently a Professor at the University of Alberta in the area of functional genomics. BSc of Microbiology from Wuhan University, China and MSc and PhD from Kyoto University of Japan, she has over 20 years of experience in the area of functional genomics, molecular biology and microbial ecology. Her main Areas of Research include: 1) Elucidation of the molecular mechanisms of host-microbial interactions by characterization of bovine gut microbial ecology and its functions using metagenomics/metatranscriptomics approaches, and host gene expression using a functional genomics approach; 2) Association between gut microbial ecology and feed efficiency, methane emission and gut immunity development in beef and dairy cattle; and 3) Study of the bovine transcriptome, proteome, and non-coding microRNAs and their roles in economically important traits. Elucidation of molecular regulatory mechanisms of various economically important traits and the potential to provide knowledge and technology to improve animal production and health are the long-term goals of her research program. Her lab has been the first to link the ruminal microbial structure with variation in feed intake, feed efficiency processes, and methane emission. She has also been one of the leading researchers to study the microbial colonization during early life of dairy calves and its impact on long terms animal health. To date, Dr. Guan has published more than 180 peer-reviewed papers and book chapters.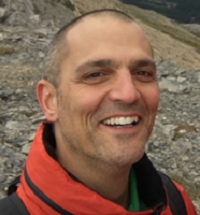 Itzhak Mizrahi is currently an Associate Professor at the Ben-Gurion University of the Negev, Israel. He received his Ph.D. in microbiology as part of the excellent students' program of Tel Aviv University and did his postdoctoral research at the Technion – Israel Institute of Technology. He was introduced to gut microbiomes in 2010 when he was accepted as a PI at ARO – Volcani Center, focusing mainly on the rumen microbial ecosystem. He identified the study of the structure and function of microbial communities and their effect on the hosting animal, making it a central element of his work. He was able to make a noticeable contribution to this field by providing evidence for deterministic forces that govern the succession and the establishment of microbial ecosystems. His work, also described horizontal gene flow within microbial ecosystems via plasmids. Currently, his research group focuses on the study of fundamental processes affecting gut microbial community structures and horizontal gene transfer in the various animal gut ecosystems.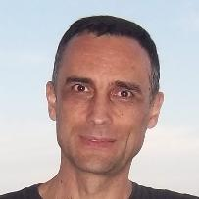 Diego Morgavi is a senior researcher at the Herbivore research unit, INRA Auvergne-Rhône-Alpes, Theix, France. His research interests are the gastrointestinal microbial ecosystem in relation to nutrition, the host animal physiology and the environmental footprint of livestock production, particularly methane emissions by ruminants. Diego has a veterinary degree from the National University of the Littoral (Argentine) and received a PhD from the University of Kagoshima (Japan). Before moving to INRA in 2001, he worked as a post-doctoral scientist at the University of Miyazaki (Japan), the Rowett Research Institute in Aberdeen, UK, and Agriculture and Agri-Food Canada in Lethbridge.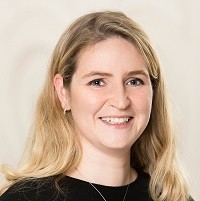 Jana Seifert is a Professor for Microbiome Research in Livestock at the University of Hohenheim, Stuttgart, Germany. She studied geoecology at the Technical University of Freiburg, Germany. During her studies she became fascinated about microbiology and decided to move on this subject. She did her Ph.D in biology about the degradation of chloroaromatic hydrocarbons by gram-positive bacteria. As a post-doc, she was first focused on geomicrobiology and analyzing microbial communities with molecular-genetic techniques. As a group leader at the Helmholtz Center for Environmental Research-UFZ in Leipzig, Germany, she started to study the functionality of microbial communities, setting up metaproteomics and protein-SIP. Since 2013 she has been at the University of Hohenheim, where she works on the microbiome-animal interaction and the use of feeding resources by the gut microbiome. Together with colleagues in Hohenheim, she is working at the Hohenheim Center for Livestock Microbiome Research (HoLMIR).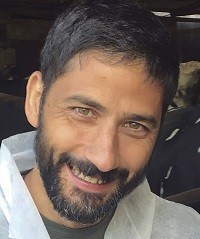 David Yáñez-Ruiz is a Senior Scientist at the Animal Nutrition Institute of the Spanish National Research Council (CSIC) in Granada, Spain. He is a vet by training, receiving his PhD from the University of Cordoba in 2003 and subsequently working for four years at Aberystwyth University (UK) before returning to Spain in 2007. His main research interests are the manipulation of rumen microbiome through dietary means, with particular focus on the early life of the animal, the process of gut microbial colonization and host response. He has contributed to the development and understanding of various in vitro techniques to simulate the rumen microbial fermentation. David is the Spanish representative in the Livestock Research Group of the Global Research Alliance for Agricultural Greenhouses and participates in various International projects such as FACCE-JPI GlobalNetwork, iSAGE and MASTER.